A hub for critical social science on climate change
The Socio-Spatial Climate Collaborative, or (SC)², is a hub for critical social science research on the climate emergency at the University of California, Berkeley. (SC)² is hosted by Berkeley's Social Science Matrix. (SC)² research investigates the intersections of the climate emergency, political economy, inequalities, and the built environment.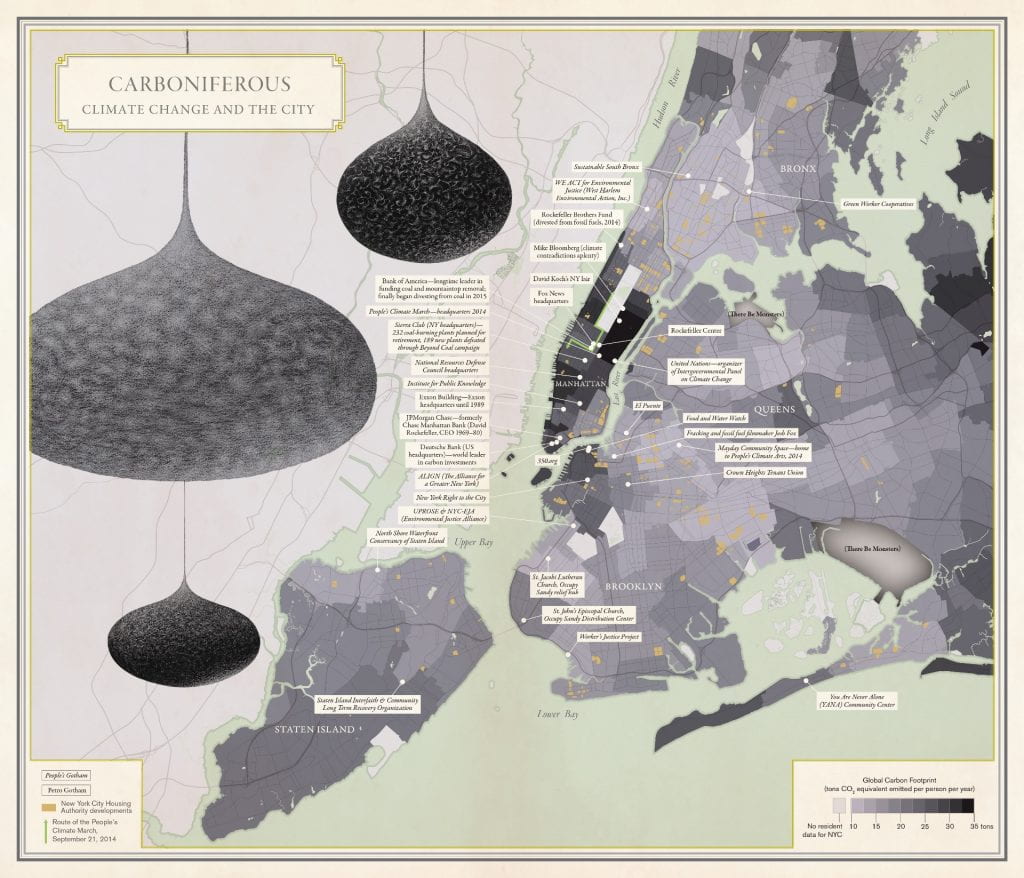 (SC)²'s first major research project is Whole Community Climate Mapping, a collective, interdisciplinary big data project to create, analyze, and share with the public a household carbon footprint database and climate vulnerability index for the United States of unprecedented spatial resolution, along with a wide range of other social, health, and environmental indicators—all at the neighborhood level. Research techniques include cutting-edge data fusion and downscaling. Applications include new theories and quantitative tools to quantify the intersections of structural racism, political economy, state violence, and environmental inequalities. We will soon announce more details on these projects.
(SC)² is also advancing the debate on the Green New Deal idea, with a focus on the inequality and the built environment. We have advanced this agenda through workshops and public events, and by contributing the development of policy proposals like the Green New Deal for Public Housing and the Green New Deal for Public Schools. Along with the McHarg Center at the University of Pennsylvania, (SC)² was an incubator for the Climate and Community Project, a network of researchers developing policy-relevant research on climate justice at multiple scales.
(SC)² will increasingly focus on green political economy, asking how trillions of dollars of investment into decarbonization in the 2020s could be democratic.
Collaboration must be at the core of critical social scientific work on a topic as massive as climate change. (SC)² brings together graduate students and faculty at Berkeley across schools and departments, and coordinates with faculty and research groups at other universities in the U.S. and abroad.
Brief History
(SC)² is directed by Daniel Aldana Cohen, Assistant Professor of Sociology at the University of California, Berkeley. Cohen and the data scientist Kevin Ummel began the collaboration that would eventually yield (SC)² in April 2015. Ummel's data underlaid the map pictured above, which appeared in "Nonstop Metropolis: A New York Atlas," edited by Joshua Jelly-Schapiro and Rebecca Solnit. The map shows that the city's lowest-carbon neighborhoods are anchored by public housing. This is why some of New York's iconic public housing stock is included in this website's stylized banner image, a representation of the city's skyline that too often excludes those buildings.
Ummel and Cohen renewed their collaboration in Fall 2016, with support from the University of Pennsylvania's Population Studies Center, when Cohen founded (SC)². We have since expanded our collaborations. In 2021, Cohen and (SC)² moved to UC Berkeley.
Funding
(SC)² is hosted by UC Berkeley's Social Science Matrix. (SC)²'s research and activities have been funded by the New York State Energy Research and Development Authority (NYSERDA), Penn's Perry World House, Penn's Fels Policy Research Initiative, Penn's Kleinman Center for Energy Policy, Penn's Office of the Vice Provost for Research, UC Berkeley, the U.S. Environmental Protection Agency, and research gifts from Ramanan Raghavendran.